If you are a handyman and you have what it takes to install windows and patio doors, then take advantage of our low cash & carry prices on custom-sized windows and sliding patio doors in Hamilton. Just email us your quantity, style & size to info@citywindow.com and we'll get back to you with a price. Or stop by our exceptional Walk-In Service and Repair Centre at 208 Queen St. North at Barton, to speak with a window and door specialist. Contractors are welcome. 
Installation Guidelines and Tips.
All of our windows and patio doors automatically come with a warm edge spacer, Low-E and Argon Gas filled for added energy efficiency.
Most of the heat loss in windows and patio doors can be attributed to conduction through solid materials (e.g. thermo spacers, glass, door sashes and frames). Heat conducts from the warmer to the cooler side of the door. All our insulated glass units are made with warm-edge spacers that reduce conductivity by 75% when compared to conventional aluminum spacers, offering superior insulation performance.
Low-E stands for low-emissivity, a microscopically thin, spectrally selective coating applied to the glass surface in order to improve its thermal performance. The Low-E coating acts as a thermal blanket and manages the sun's solar energy all year long. In winter, as radiant heat tries to escape through the glass, it is reflected back inside the room. In summer, the unwanted heat trying to enter through the glass is reflected back to the exterior. Low-e glazing units can make your home more than twice as energy-efficient in comparison to older double glazing without no low-e coating.
When the space between the two panes of glass is filled with Argon gas, it acts as a thermal blanket and is considerably more effective at reflecting heat than regular air, therefore reducing heat transfer. Another property of Argon gas is its ability to filter out more of the damaging ultraviolet rays than regular air, preventing draperies and carpets from fading.
By replacing your existing windows and patio doors with our high-efficiency products you can improve the energy efficiency of your home, reduce your monthly bills and decrease the size of your carbon footprint.
Why Choose Gentek for Your next Window Upgrade
Introducing the European-Inspired, built-in-Canada Essence Tilt and Turn Window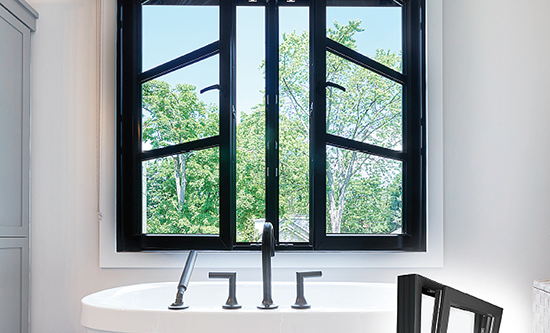 Beautiful and energy-efficient windows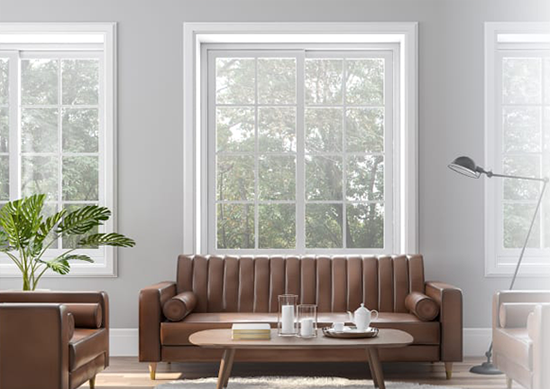 Well-designed and functioning Patio Doors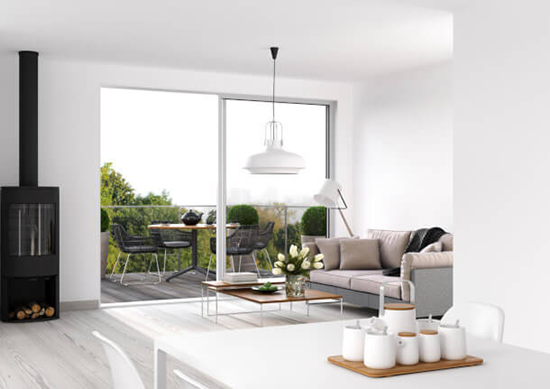 ---

ENERGY STAR®
We take pride in saying our windows are ENERGY STAR® qualified.  The international ENERGY STAR® symbol is a simple way for consumers to identify products that are among the most energy-efficient on the market…more information.

GENTEK
We are a proud GENTEK authorized dealer….more information.
---
Contact us any time. We are here to answer any questions you may have.