City Automatics provides the most professional service with prompt, courteous, and knowledgeable technicians. Our technicians are AAADM Certified and are up to date with all ANSI and BHAM Safety Standards.
Properly operating Automatic Pedestrian Doors allow for the safe and uninterrupted flow of traffic, while providing accessibility to everyone.
City Automatics provides quality sales, service and installation of barrier-free access and automatic doors as distributed by Portalp-USA Inc. Portalp's extensive product portfolio includes: automatic swing doors, sliding doors, revolving doors, telescope doors, round & curved doors, full breakout doors, hospital doors and dedicated service and maintenance to a global clientele in more than 40 countries worldwide. Customer satisfaction drives our business strategies to achieving success and excellence in everything we do. Our customer's total satisfaction is the key component in City Automatics' success.
Our installation and service team consists of licensed and insured carpenters, electricians, aluminum glazers, and AAADM certified technicians. Our entire team is dedicated to prompt and expert service at competitive rates.
No matter what sort of door application you are planning, City Automatics/Portalp has the door system to operate it.
City Automatics, services and repairs many brands and models of automatic doors, including:
Horton
Stanley
Assa Abloy / Besam
Gyro Tech
Hunter
Dor-o-matic
Nabco
Record
Tormax
We have access to parts to most models, so no matter the make or age of your automatic door, our certified and insured technicians can repair it.
---
Accessibility for Ontarians with Disabilities Act
The accessibility for Ontarians with Disabilities Act, 2005 (AODA) is a statute enacted in 2005 by the government of Ontario, Canada for the purpose of improving accessibility standards for Ontarians with physical and mental disabilities to all public establishments by 2025.
Some businesses began taking steps to bring their organizations into compliance in 2005. Compliance deadline dates depend on the size of the institution and the sector in which it operates.
---
Automatic Door Clients / Sectors of Activity
Airports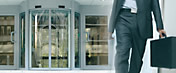 Hotels / Restaurants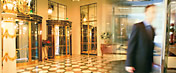 Industry / Service / Banks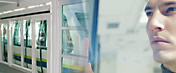 Medical / Hospitals / Clinics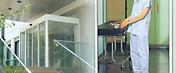 Transportation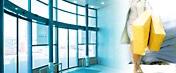 Supermarkets / Distribution / Shops