If you are a handy-man and you have what it takes to install windows and patio doors, then take advantage of our low cash & carry prices. Just email us your quantity, style & size to info@citywindow.com and we'll get back to you with a price. Or stop by our exceptional Walk-In Service and Repair Centre at 208 Queen St. North at Barton, to speak with a window and door specialist. Contractors are welcome.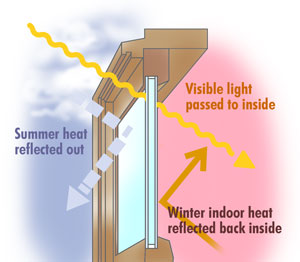 All our windows and patio doors automatically come with a warm edge spacer and LowE/Argon Gas Filled for added energy efficiency. Between each pane of glass, low-E argon windows contain argon gas. Argon gas is considerably more effective at reflecting heat than regular air. This means that unwanted heat is deterred from entering the home and interior heat is prevented from leaving. Whether in spring, summer, fall or winter, the result is a more stable climate within the home.

ENERGY STAR®
We take pride in saying our windows are ENERGY STAR® qualified. The international ENERGY STAR® symbol is a simple way for consumers to identify products that are among the most energy-efficient on the market…more information.

GENTEK
We are a proud GENTEK authorized dealer….more information.
---
Contact us any time. We are here to answer any questions you may have.