The front door of your business serves a variety of different purposes. It helps control the interior temperature, keeps your commercial space safe from break-ins and thefts, and offers potential clients their first impression of your business.
If your front door is getting on in years and showing signs of wear and tear, or it if has been otherwise damaged, then it is time to consider getting it repaired or entirely replaced by the Hamilton and Burlington commercial door repair specialists at City Window & Glass.
Whether you choose door repair or replacement is going to rely jointly on the state of the door itself and on your business and financial priorities. Let's take a look at the benefits of both.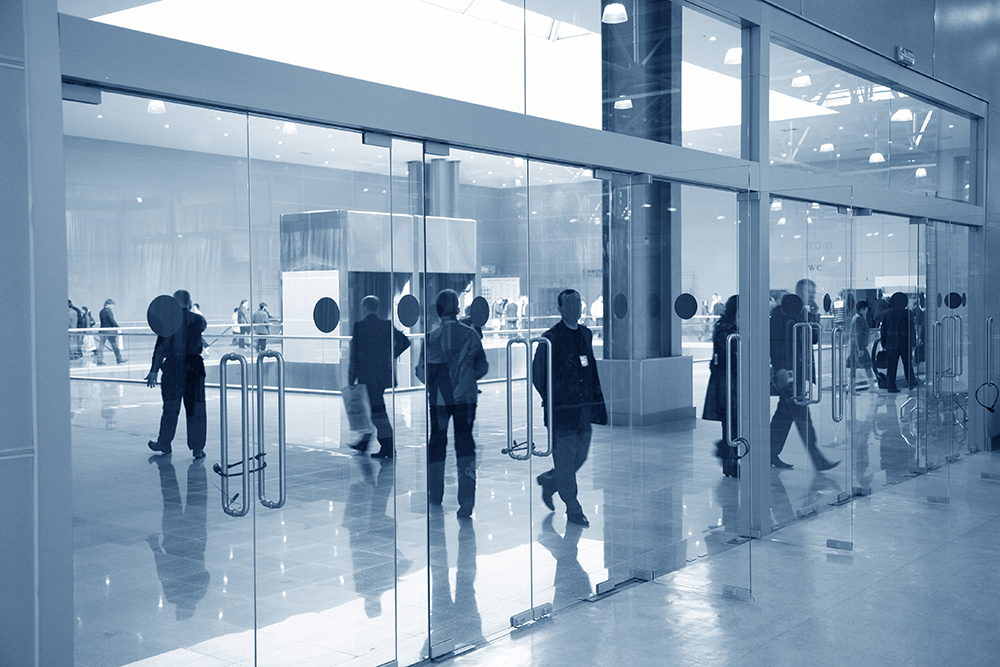 The Benefits of Commercial Door Repair
The main benefit of repairing rather than entirely replacing a commercial door is that, in most circumstances, it is the cheaper option. If it is only the door's hardware rather than the door itself that is damaged, such as the hinges or lockset, then you can choose to repair the door by replacing those components.
Repairing your business' front door will bring back its functionality and ideally its appearance. It will help save you time and money while adding many more years to your door's lifespan.
The Benefits of Commercial Door Replacement
If the functionality and appearance of your front door can't be restored with just a few simple hardware repairs, then it is time for a door replacement. Replacing a door that is dented, cracked, misaligned, and just not doing its job anymore has numerous benefits for your business that you shouldn't pass up.
First of all, having a properly functioning door is essential for security, both at night to prevent break-ins and during the day to allow only authorized people into your commercial space. Installing a new, more energy-efficient door can save you money on your energy bill and increase the comfort of your commercial space by helping to more effectively maintain the desired indoor temperature.
Finally, a door replacement gives you the opportunity to update your front door's look and design. You'll get a chance to choose a new door color, style, and type that you feel reflects best on your business.
Commercial Door Repair or Replacement in Burlington and Hamilton
City Window & Glass has been helping business owners in Hamilton and Burlington keep the entrance to their commercial spaces secure, professional, and as energy-efficient as possible since 1962.
Our contractors have the skills and experience to perform safe and efficient door repair. We also offer a variety of different types of commercial doors and commercial door hardware options if you choose to go the replacement route.
If the front door to your business is in need of either a repair or a replacement and you're looking for a contractor you can trust, then it's time to get in contact with City Window & Glass.